I visited Butter Restaurant for a late lunch on a weekday – quiet hour – the best time to evaluate service standards and attention. When servers aren't distracted by hundreds of other guests, you don't owe them the benefit of a doubt. In other words, you can get a feel for a restaurant's true standards and personality.
Butter was established in 2002, originally on Lafayette St., but now located on 45th Street just east of 6th Avenue among an eclectic mix of stores like Jack's World (a weird mishmash of discount goods), and Jean's Silversmith (fine silver antiques).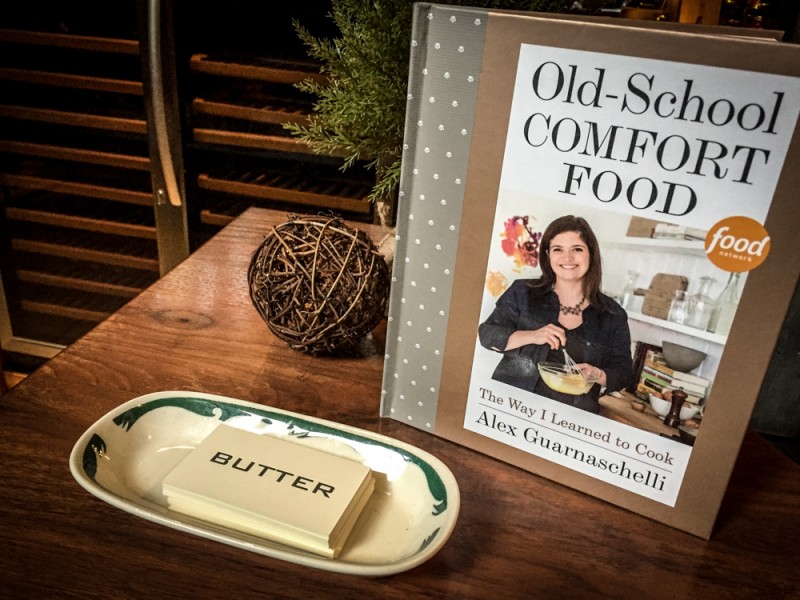 The entrance immediately takes you downstairs (don't make the mistake of entering the glass doors straight ahead into an elevator lobby like I did). The hostess was friendly but not in a clearly genuine way that I half expected. It is comfort food, right?
I had to wait slightly beyond my reservation time to be seated in a very lovely booth. The fixtures and seating in the restaurant are extraordinarily comfortable and fitting for the style. The dining room is appropriate for lunch with friends or a date night dinner. In the summer, there is a garden section on the main level that looks very inviting.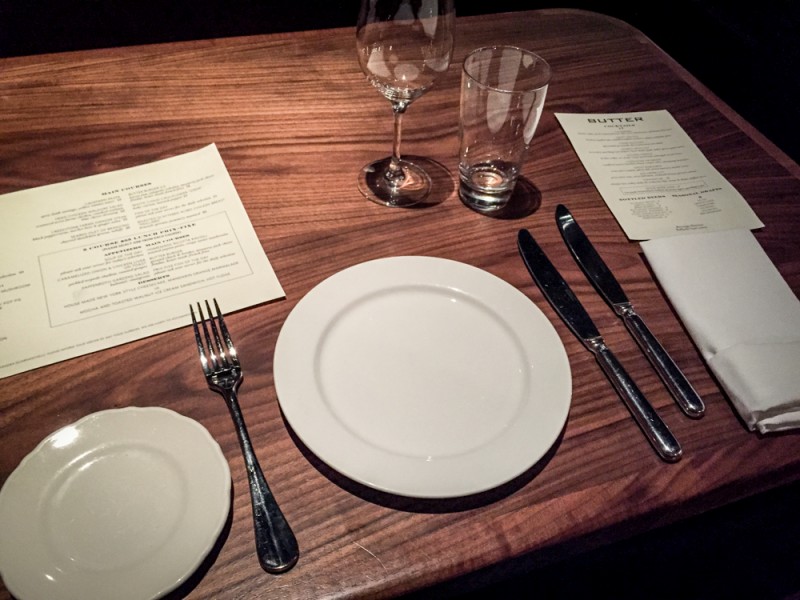 Soon, I had the friendly face I was hoping for – my waitress was very welcoming and informative. The description of the specials made me second guess my intention to order the prix fixe no matter what.
Before too long, a small plate of rolls with a quinelle of chive butter was presented and quickly enjoyed. Even though a yeast roll is expected to be delicious, these exceeded expectations with a crispy crust and perfectly fluffy interior. The butter was the perfect complement and a fitting introduction to the restaurant's promise.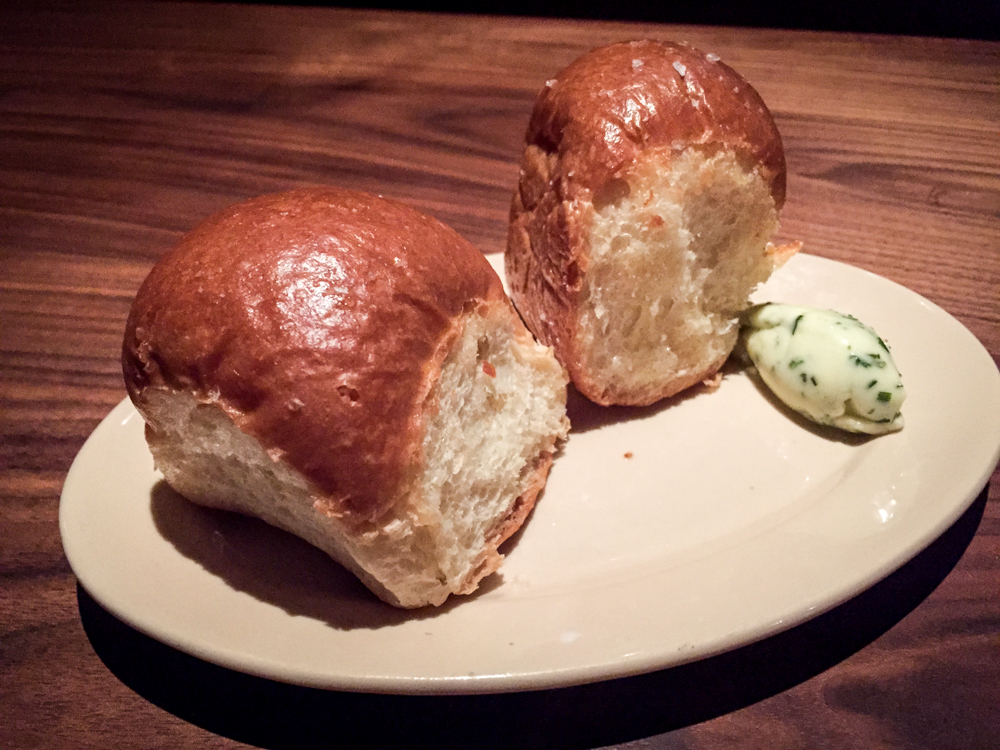 The menu is not large – it's varied and unpretentious including pasta, steak, fish, and vegetarian options. I started with the "Paffenroth Gardens Salad" with balsamic vinaigrette. The greens had a very earthy taste and were properly dressed.
Greens are appropriate when your main course is going to be a burger. The "Butter Burger" is ground chuck & brisket with monterey jack cheese fondue served on the side. No doubt this was with the intent to allow for the fondue to adorn the crispy french fries as well as the burger.
The bun was the softest I have ever encountered with a very light and cake-like texture. The burger was served well with a hard, black pepper sear. The only criticism on the preparation here was that a couple of peppercorns were not ground well enough to escape notice. Otherwise the flavors were right on. If a restaurant has a burger, this is a great way to size-up the quality standards.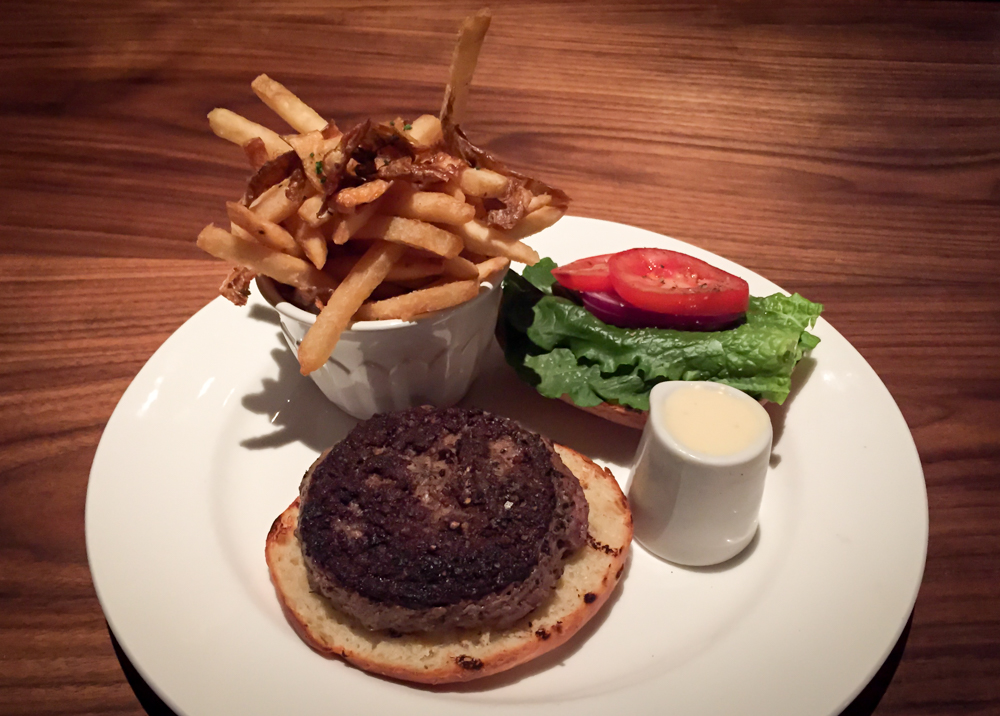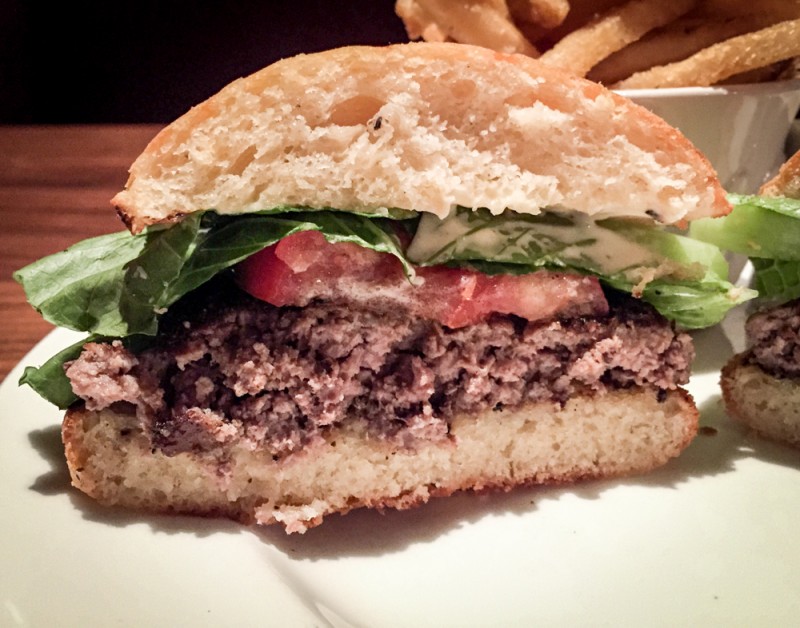 It's difficult to prepare a simple burger to the levels possible with other high-quality proteins, so it is one way I like to judge restaurants.
To round out the meal, why not end with a "mocha and toasted walnut ice cream sandwich" served with hot fudge? The portion size kept this meal from being outlandishly heavy and I appreciated the restraint on the mocha flavor. The ice cream was smooth and creamy and I had no problem finishing this one (even if I did feel guilty for having a lunch time dessert).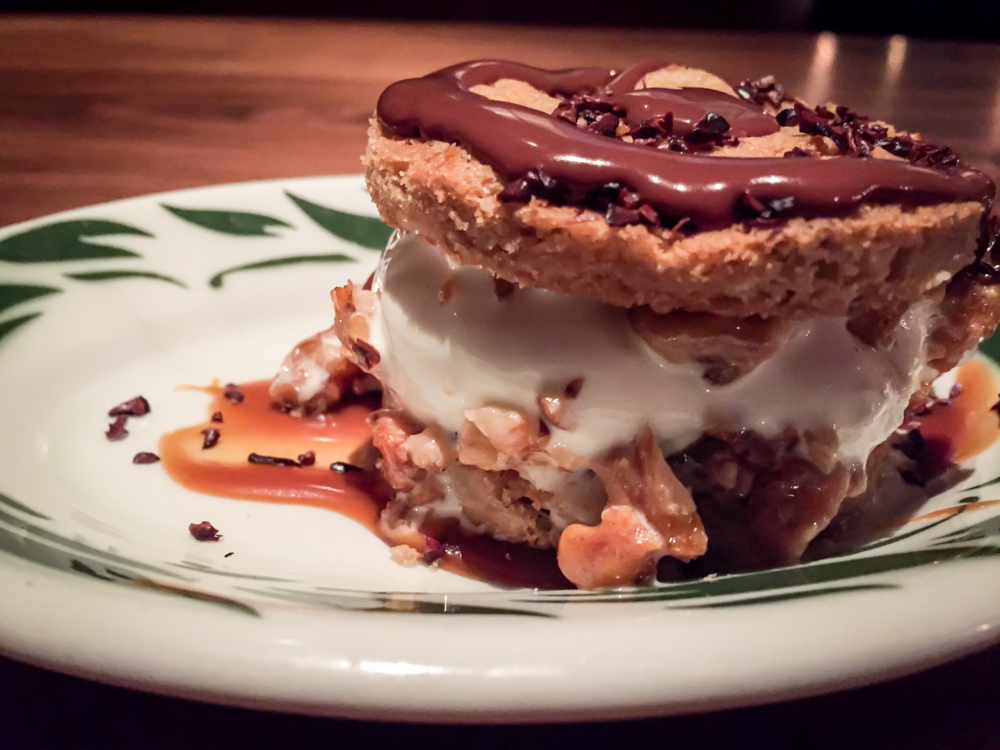 I would fully recommend dining at Butter for the taste and the atmosphere. Bring your close friends and indulge in some richness (and then go for a long workout).